Details:
Minimal design: Criss-cross back detailing. Easy to mix and match with any of our trunks.
Crazy supportive (seriously): elastic band and just enough room for comfort.
Soft quick-dry Polyester Lycra Tricot: Sports bras are cool, but that fabric is not meant for the water. We tested dozens of fabrics to find one that's designed for water submersion, keeps everything in place, and holds up over time.
Chlorine-tested and extensively test-worn: Comfortable to wear for any activity.
Made in Los Angeles
Description: Our best-selling Sport Swim Top was made for the water—it's chlorine-resistant, quick-drying, and durable. Made with our signature fabric blend and a supportive fit, it's perfect for the active swimmer who wants performance and versatility.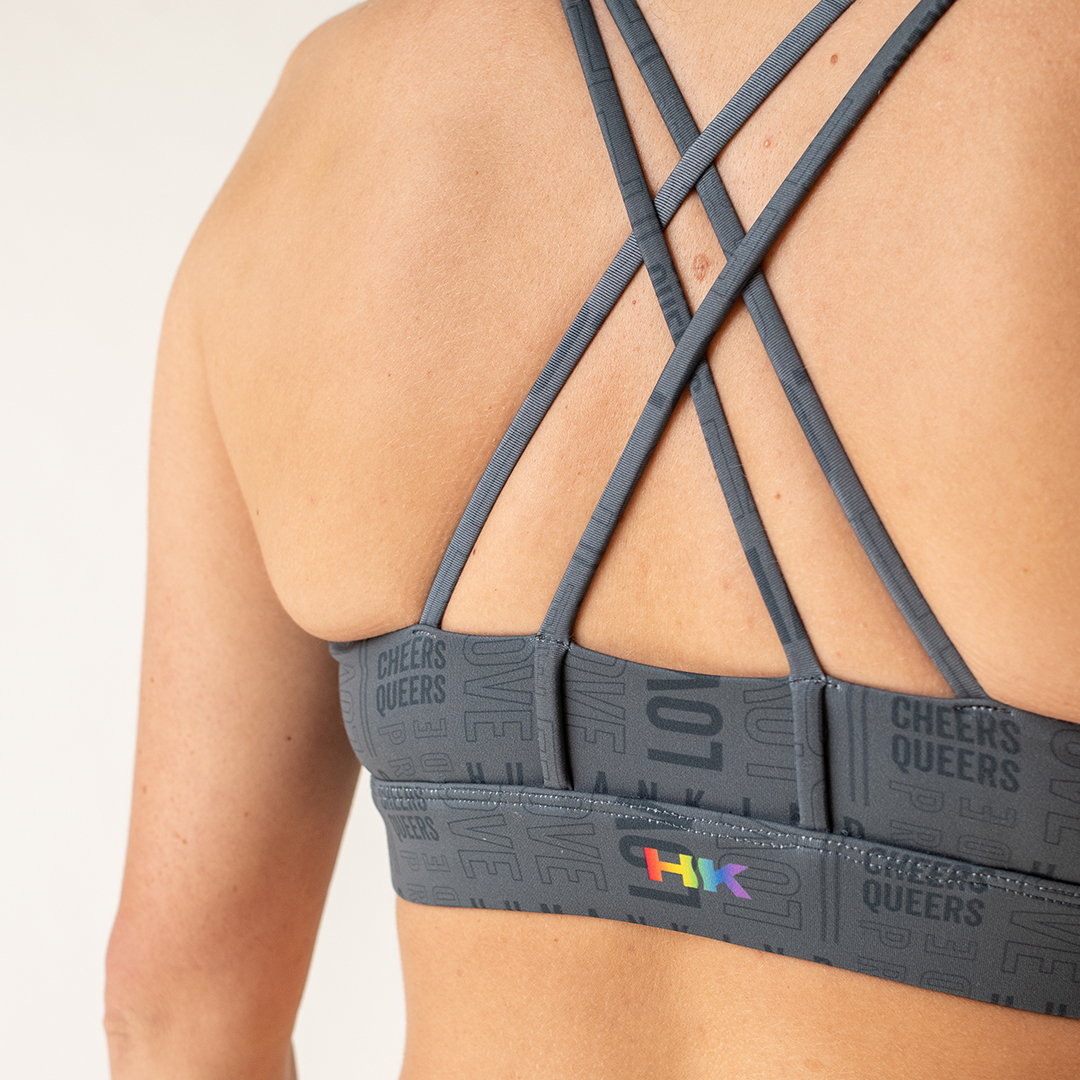 Love the design!
I love the design but apparently I didn't read the description well because this top does not have padding, which I am very disappointed about. I would not have bought it if I knew it didn't have padding. Otherwise, it looks great and is very comfortable.
Pride Suit
Very comfortable and supportive. Best fitting swimsuit I've ever bought.
Nice quality, but the shoulder straps were too short
This was my first order with Humankind, and overall it was a good experience. The sport swim top seems like its really good quality - I loved the feel of the fabric, and it felt sturdy without being too heavy. My chest is on the smaller size, so the coverage felt good. My only complaint was with sizing. I did a lot of careful measuring prior to ordering, and all my numbers fit within the range of a "L" size on the sizing chart; however, the top itself was quite snug to the point of being uncomfortable. I also have relatively broad shoulders, and I found that the straps of the top dug in rather significantly. Unfortunately there aren't any more of the XL right now, but hopefully I'll be able to try a larger version of these tops soon.
So my feedback would be to definitely give these a try, but maybe try a size up if you are on the larger/broader size!
Love it!
I use this top as a sports bra and love it. Supports the girls just fine (I ran a Pride 5k in the rain with this on and had no issues whatsoever). It's also cute but not over the top (where my minimalist people at?). Definitely would recommend to anyone looking for a cute, sporty look that is also functional.
Pride top and shorts
The shorts are too small but the material seems really high quality. Love the design!