Details:
5" Inseam: The perfect mid-thigh length.
Minimal design: Easy to mix and match with any of our sport tops.
Comfortable coverage: Drawstring waist for an effortless fit on all body types.
Soft, quick-dry fabric: Polyester & Spandex blend is breathable and flexible like your favorite athletic shorts.
Chlorine-tested and extensively test-worn: Comfortable to wear for any activity.
Made in Los Angeles
Description: The Swim Trunk fits just like athletic shorts, giving you total freedom of movement, and looks flattering on every body type. We packed these trunks with all the features we were looking for in a swim trunk, so you can enjoy the sunshine 100% carefree.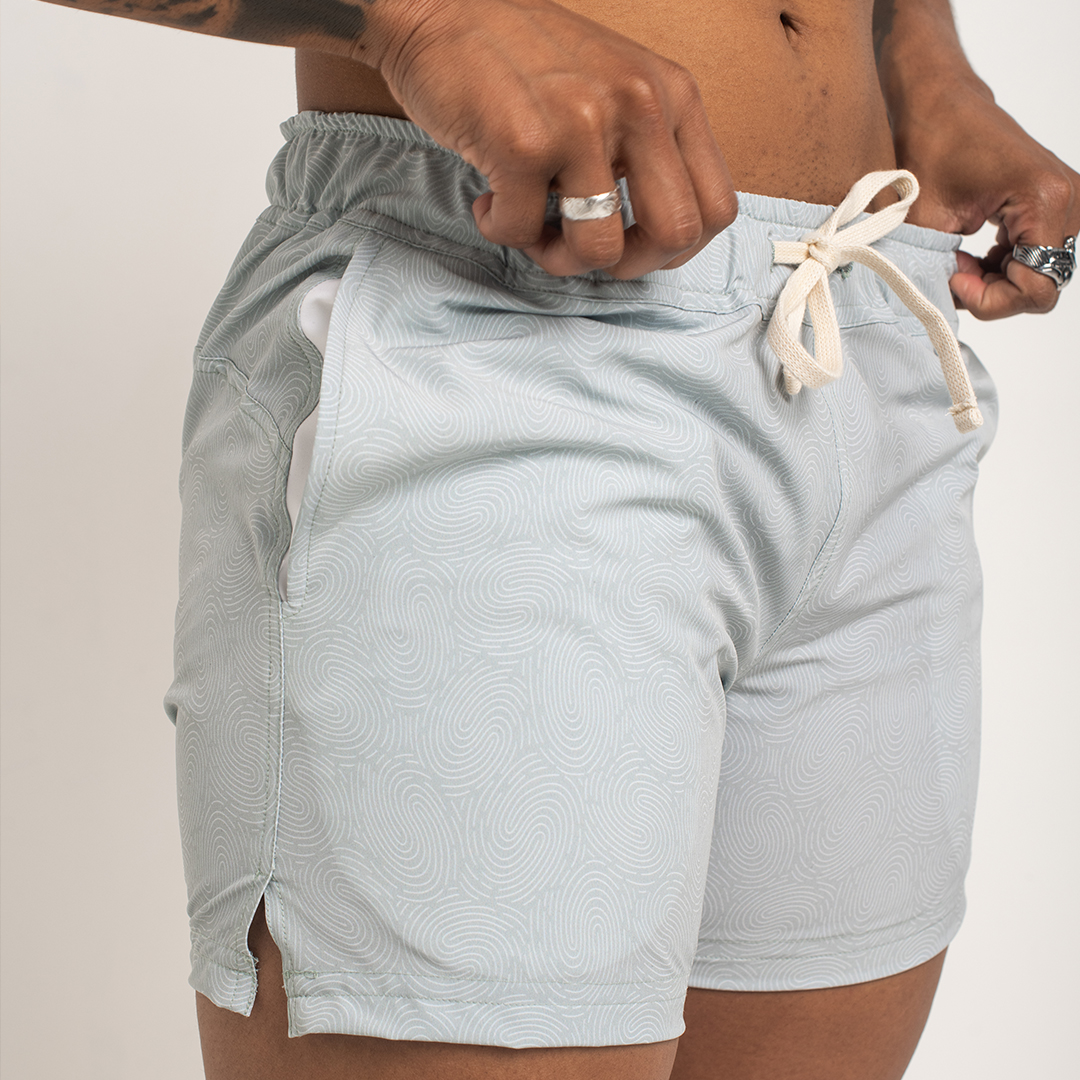 Reviewed by Avyssa T., from United States
Verified Buyer
They're comfortable
The shorts look great are are very comfortable to wear. But the logo keeps peeling off.
Reviewed by Avyssa T., from United States
Verified Buyer
They're okay
Honestly I love the design and the shorts are very comfortable, but the logo design at the bottom of the shorts came off completely after wearing them only one time. I think it could've been better. I got a second pair and the same thing happened. It's like the logo seems to be coming off even before going into the water.
Reviewed by Em, from United States
Verified Buyer
Trans Pride Swim Trunk
Best swim trunk ever! The fit is perfect and I love that you can wear them anywhere at anytime! Love the trans pride pocket because it allows me to express myself!
Reviewed by Shannon F., from United States
Verified Buyer
Perfect for butch folks :)
these swim trunks are so nice! they dry fast, look great, and the mesh pocket is deep enough to hold a big iphone. love these!!
Reviewed by Emily M., from United States
Verified Buyer
Amazing with flaws out of your control
I love this product! I'm a genderfluid lesbian, so this outfit helps me reach androgyny easier and curves my dysphoria. It's still a bit frustrating because it's been nearly a week and my product hasn't changed status in the USPS menu(it still says it's waiting to arrive at a facility). I completely understand that there's delays and such, and I place no blame on the person who made/shipped my order because it's USPS' fault, not theirs, but I have to admit it's still pretty frustrating.
Reviewing
Teal Swim Trunk