Details:
Minimal design: Criss-cross back detailing. Easy to mix and match with any of our trunks.
Crazy supportive (seriously): elastic band and just enough room for comfort.
Soft quick-dry Polyester Lycra Tricot: Sports bras are cool, but that fabric is not meant for the water. We tested dozens of fabrics to find one that's designed for water submersion, keeps everything in place, and holds up over time.
Chlorine-tested and extensively test-worn: Comfortable to wear for any activity.
Made in Los Angeles
Description: Our best-selling Sport Swim Top was made for the water—it's chlorine-resistant, quick-drying, and durable. Made with our signature fabric blend and a supportive fit, it's perfect for the active swimmer who wants performance and versatility.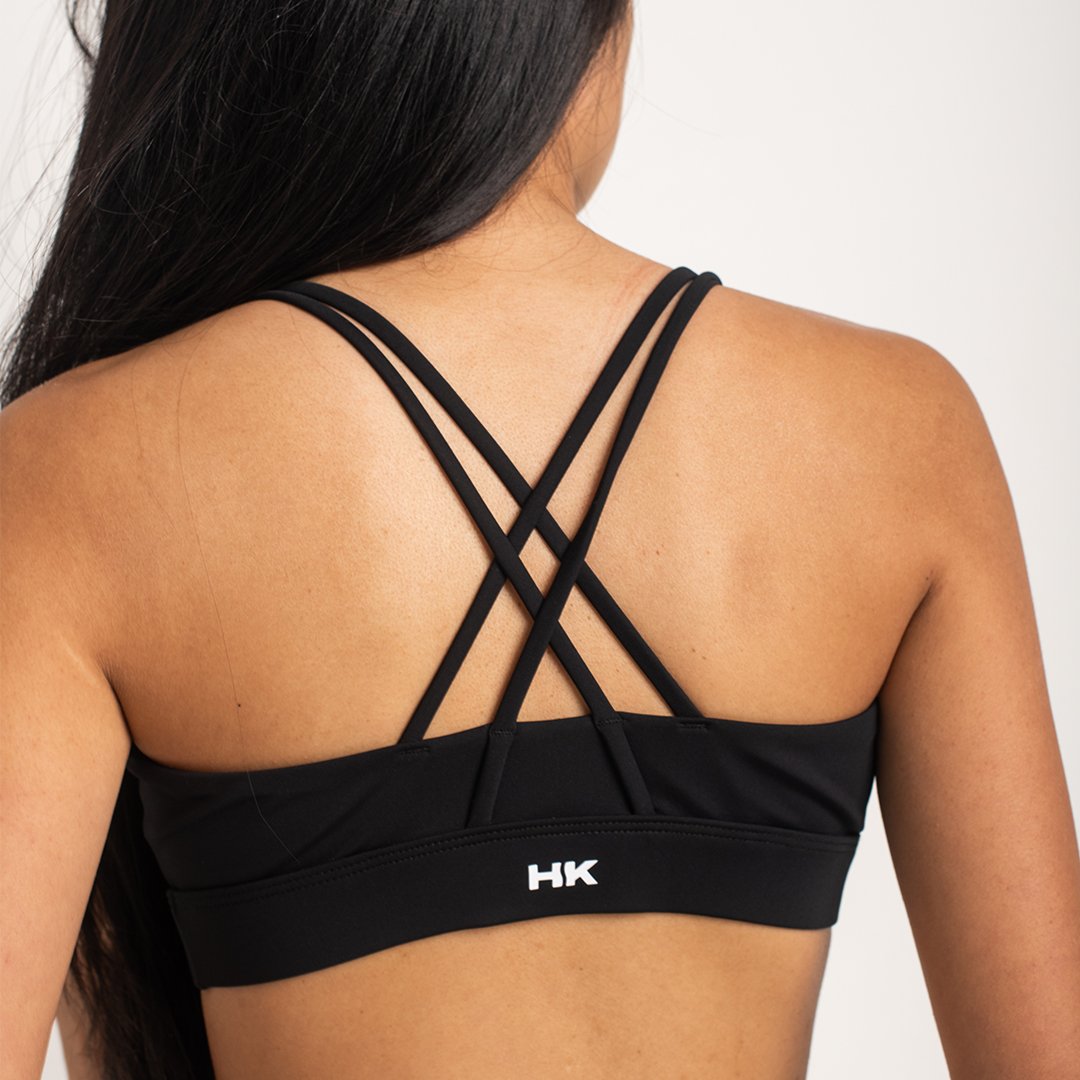 Reviewed by Natasha S., from United States
Verified Buyer
Love my swim suit top
Love my swim suit top I got super comfy great support def want to buy it in different colors when they are restocked :sign_horns:🏼😁
Reviewed by Nicole I., from United States
Pride box
I ordered the box for my 16 year old. They were so excited when it arrived today. We tried it on and everything was perfect. Beautiful construction, looks gorgeous on. I could feel the confidence radiating off of them. Thank you for offering the perfect set!
Reviewing
Grey Sport Swim Top
Reviewed by Mary B., from United States
Verified Buyer
not quite long enough but I'm keeping it
This is a perfect bikini top in almost every way. It looks sporty, it's snug enough to provide a bit of compression, it doesn't have any padding, and it generally is made more for doing things than lying around in being looked at. However, I'm 6'0 and I can tell this top isn't quite long enough - I'd love it with adjustable shoulder straps to provide a bit more length down the torso if needed. I'm keeping it anyway - I can't find a top anywhere else that looks like this.
Reviewed by Amber, from United States
LOVE this
this sports bra saved my life this summer. it's so supportive and comfortable, i have it in EVERY color! 100% would recommend.
Reviewing
Black Sport Swim Top