Details:
Style: Medium Weight - For all year round.
Fabric: 1.5" elastic band and just enough room for comfort.
Care: Machine wash warm, tumble dry low.
Made in Los Angeles
Description: The Classic Jogger has the perfect amount of stretch, plus it retains fit and shape over time. Made with soft French terry, it has a flat, soft, brushed exterior and a looped interior, created with tiny metal bars in the knitting process. Looped terry has a large surface area, so it stays warm, while the loops distance the sweatshirt from your skin to promote air circulation.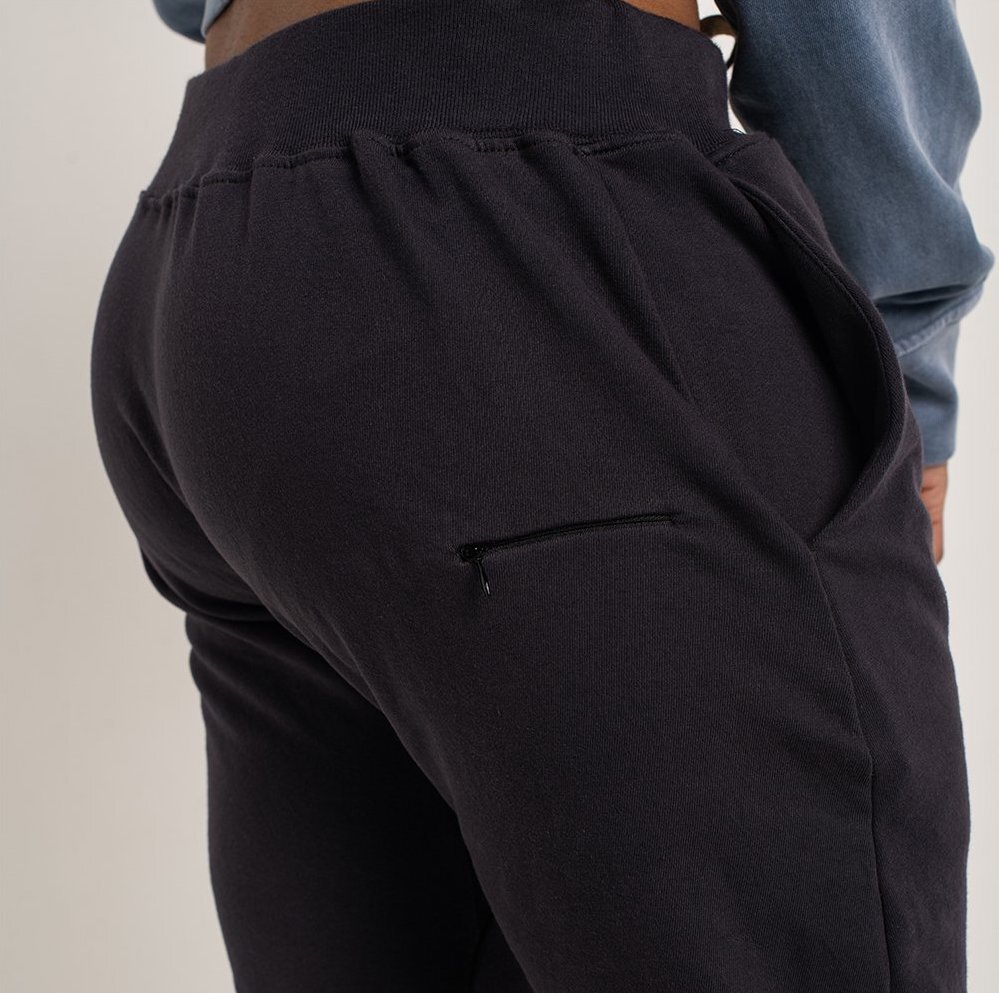 Fit almost perfectly
I'm ~built different~ (read: weirdly shaped). 5'4", 170. Very wide around at the belly button height, have thick-ish thighs, not much butt to speak of. Anyway, these fit better than any other joggers I've tried. Most of the time if I buy pants that comfortably fit my waist, they're too big in the thighs and too long so they don't look like joggers anymore.
I got the L/XL and these fit my thighs and calves perfectly and they're exactly the right length. They feel roomy and stretchy but they're not baggy. My only gripe is that the waist is not high enough at the back. I consider myself to be someone who does not really have much of a butt at all -- S/M sized at least, when compared with my L/XL body -- and these pants are definitely giving me plumbers crack all the time. Were I someone that had done more than a single squat in recent memory, I would probably not be able to wear these without exposing myself to everyone around me. That being said, they're comfy enough that I'd probably still wear them, just when I'm alone.
3/4 on the fit scale is better than most, but I can't say I recommend them since most people are probably going to run into the same problem as me. I personally would not buy them again, but I'm still going to wear them.